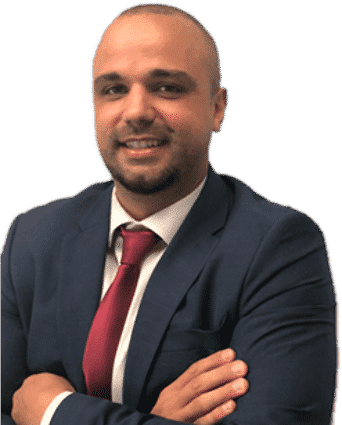 Attorney Robert Pecchio
Practice Areas
Plaintiff's Labor Law Disputes and Employment Matters
Languages
Education
Grove City College - Bachelor Degree
University of Miami School of Law – Juris Doctorate
George Mason University – Conflict Analysis & Resolution
Nova Southeastern University – Department of Conflict Analysis and Resolution
Robert Pecchio, Esq.
Associate Attorney
Attorney Robert Pecchio
Originally from Cleveland, Ohio, Robert chose the University of Miami School of Law for his Juris Doctorate after receiving a rare offer for a full Dean's Merit Scholarship.
During his time as a Miami Hurricane, Robert interned with U.S. Immigration and Customs Enforcement and served in the school's esteemed Immigration Clinic and STREET Law Program, where he honed his litigation and advocacy skills representing clients before the U.S. government.
For his commitment to serving the "little guy," Robert was individually honored by classmates and faculty with the HOPE Public Interest Resource Center Community Service Award in 2015.
Before his affiliation with the firm, Robert gained experience in employment law matters while clerking for a large employee/plaintiff side firm here in Fort Lauderdale.
Robert earned his undergraduate degree from Grove City College in Pennsylvania, where he majored in Spanish.
Since graduating law school, Robert has continued his academic career at Nova Southeastern University Department of Conflict Analysis and Resolution in Fort Lauderdale, and George Mason University's prestigious School of Conflict Analysis and Resolution, in Washington D.C. His graduate work has focused on labor disputes surrounding the steel and manufacturing industries in the United States. Currently, Robert also serves on the Board of  CourtVision International, an award-winning conflict/dispute resolution non-profit he founded in 2014.
At Celler Legal, Robert represents and counsels individuals in all types of employment and labor law matters, including, harassment, discrimination and retaliation, wage and hour disputes, whistleblower disputes, and other employment and labor law issues. Mr. Pecchio is admitted to practice in Florida state courts.  – www.floridaovertimelawyer.com.