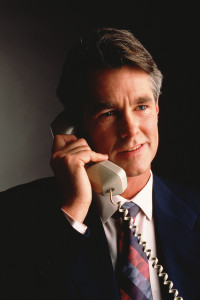 In the United States, workers are protected from employment discrimination by a number of state and federal laws. If you believe you have been discriminated against in the workplace and are considering taking legal action against your employer you may be wondering " What is the difference between the EEOC and a private attorney? " Both the Equal Employment Opportunity Commission, or EEOC, and private attorneys can investigate claims of employment discrimination and pursue legal action against an employer; however, there are some significant differences between the two. Understanding the differences may help you decide how to proceed with your situation.
The EEOC is a federal agency that is responsible for investigating and enforcing federal employment discrimination laws. The EEOC also works to prevent employment discrimination through education and training programs for employers. Most companies with 15 or more employees are subject to the federal EEOC anti-discrimination laws. An employee who believes that he or she has been the victim of a prohibited form of discrimination may file a complaint with the EEOC. That complaint will then be investigated and, if the accusations appear to be founded, the EEOC will work with the employee and employer to try and reach a resolution to the complaint. If conciliation is not possible, the EEOC does have the authority to file a lawsuit against an employer.
The function of a private attorney is much the same as that of the EEOC; however, there are three significant differences. First, a private attorney may also pursue claims that involve state anti-discrimination laws whereas the EEOC is limited to federal laws. This is often an important difference because the type and amount of compensation available to a victim if often different under state law. Having the option to sue under state law, therefore, it an important consideration. Second, a complaint filed with the EEOC is required to follow a number of procedural steps that are not necessary when a private attorney is involved. In practical terms, this frequently means that a case will move along much faster when a private attorney is involved. Finally, the EEOC is not required to file a lawsuit against an employer even if the investigation shows that the employer engaged in illegal discriminatory practices. The EEOC makes the decision whether or not to file a lawsuit. When you are represented by a private attorney, you and your attorney make that decision.
If you believe you have been the victim of employment discrimination in the State of Florida, consult with an experienced Florida employment law attorney right away.
To learn more, please download our free The  Role of the Equal Opportunity Employment Commision (EEOC) in Discrimination Cases here.
Social Share