Employment Situation?
History of Results for Florida's Workers
Learn More
Representing Every Kind of Florida Employee
Our team
Why Hire our Florida Employment Lawyers?
Over $100 Million Won for Our Clients

We've won well over $100 Millions for workers over Thousands of cases across Florida

We Only Work for Florida Employees

Our labor lawyers have an award-winning track record of results fighting for employee rights and justice for workers

History of Results

Our employment law firm is unafraid to go to trial if necessary and has a hard won reputation for achieving landmark results for workers

YOUR EMPLOYER PAYS WHEN WE WIN

Because we work on a contingency fee, you pay nothing up front, nothing out-of-pocket unless we win your case
AWARDS & RECOGNITIONS
WHO WE ARE
Richard Celler is the Managing Partner of Richard Celler Legal, P.A., a/k/a the Florida Overtime Lawyer. He created this firm after having served as the Founding Member and Managing Partner of one of the largest employee/plaintiff side employment law divisions in the United States.
Mr. Celler's practice focuses on all areas of the employment context from discrimination, harassment, and retaliation under the Florida Civil Rights Act, Title VII, the Family Medical Leave Act, and other employment related statutes. Additionally, Mr. Celler represents individuals in whistleblower and wage and hour litigation (overtime, minimum wage, commissions, final paychecks). We encourage you to look at the remainder of our website for information on your rights and benefits in the workplace – www.floridaovertimelawyer.com.
MEET THE TEAM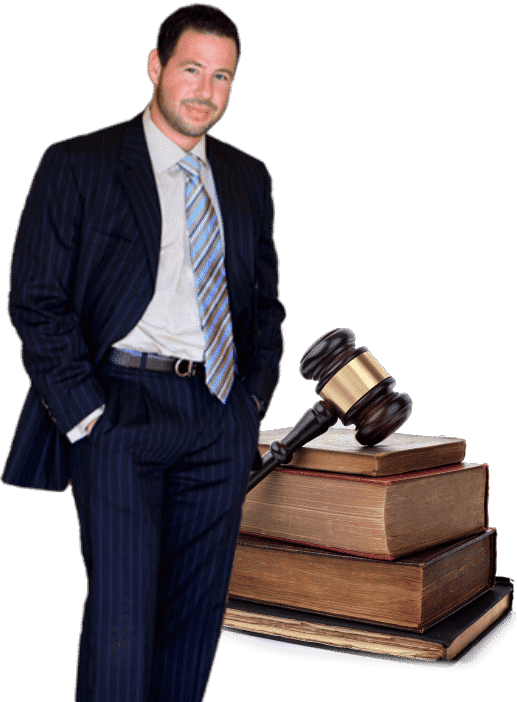 Attorney Richard Celler has handled hundreds of cases protecting Florida employees and getting them the wages owed to them.
MEET THE TEAM
our Practice areas
UNPAID WAGES

EMPLOYMENT DISCRIMINATION

SEXUAL HARRASSMENT

FMLA PROTECTION

WHISTLEBLOWER PROTECTION
We Get Results
Class action $1,750,000
Class action $1.2 Million
Individual Discrimination $276,000
Class action $3 Million
Class action $6 Million
Class action $675,000
Class action $500,000
Class action $1.2 Million
Individual Discrimination $122,000
Individual Discrimination $175,000
Individual wage claim $50,000
Individual Discrimination $35,000
Individual Discrimination $365,000
Individual Discrimination $166,500
Individual wage claim $37,800
Individual Discrimination $489,000
Individual Discrimination $489,000
Individual Discrimination $125,000
Class action $1,100,000
Individual Discrimination $85,000
Individual wage claim $88,000
Individual Discrimination $330,000
Individual Discrimination $225,000
Individual wage claim $72,000
Class action $2,400,000
Class action $3.45 Million
Class action $2.75 Million
Class action $9.75 Million
Class action $10 Million
Individual wage claim $37,000
Individual wage claim $225,000
View more results
Today's employers care about one thing, profit.
The days of employers caring about the needs and families of their employees are long gone.
Employers are asking their employees to work longer and harder and make less. They ask employees to work off the clock both before and after shifts, through lunch, and on weekends and holidays.
We can all agree that more work should equal more pay. But, more pay equals less profit for the employer. So what do employers do? They steal from their employees.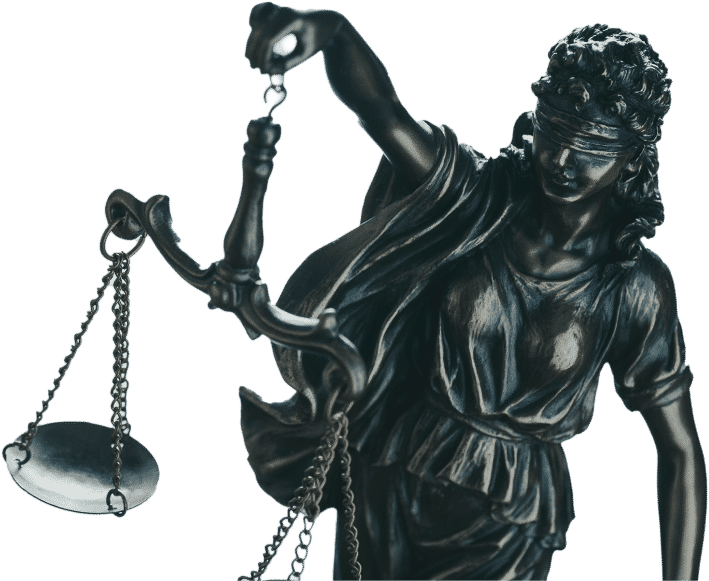 One of the most common ways/methods of stealing is not paying employees overtime, agreed upon wages, or commissions.
Employers try to get away with tricks like not paying for overtime, or paying straight time or "comp. time" or classifying employees as independent contractors, or telling them they are exempt (or not entitled to overtime).
This "wage theft" costs employees around the country millions of dollars a year. And, they will do this as long as often as they can because they think they can get away with it.
"Wage theft" isn't the only way employers take advantage of the rights of their employees. You have to remember that employers and corporations are run by people.…and naturally, some people have their own biases, and discriminatory and bad intentions.
Those biases and intentions translate into the workplace where an employer's management or other employees discriminate against, harass, or retaliate against employees on the basis of their race, color, age, sex, pregnancy, medical condition, disability, sexual orientation, religion, national origin, or otherwise act against an employee for speaking up or "whistle blowing" when the employer is engaging in illegal or improper activity.
This happens daily in workplaces around the country, and IT IS ILLEGAL.
And, with the modern workforce aging and becoming equal parts male and female, black and white, straight and gay, sick and pregnant, employers are reacting with vengeance and bigotry by trampling the rights to today's employee.
You are on this website for one of three reasons:
You have been fired or will be fired and you are trying to find out information about what your rights are and what to do;
Something is happening in the workplace- either discrimination, or sexual harassment, or retaliation, and you are not sure what to do or how to protect yourself; and/or
You simply want to learn what your rights are in the workplace so that you can avoid being in a bad situation in the future.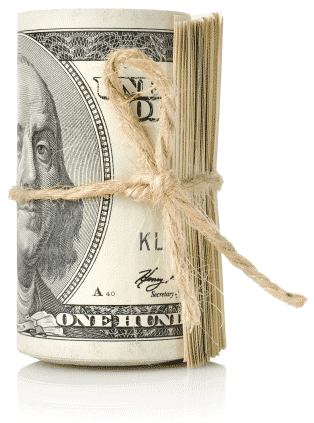 Under either scenario, we have put together the information you need to survive and protect yourself in today's workplace. Feel free to browse the various sections of the website describing particular situations from overtime abuse to sexual harassment, to discrimination in the workplace.
If you would like us to answer any questions or need additional information, please feel free to contact us. As always, our review of your situation and initial consultation is free of charge. And, if we take your case, we do so on a contingency basis, which means we don't charge you any out of pocket money, whether we win or lose. We look forward to speaking with you soon.
The Types of Cases We Handle
Labor and Employment law is a very specialized practice area that involves constantly changing laws and pitfalls for lawyers who do not specialize in this area.
For the past fourteen (14) years,Richard Celler, our Managing Partner and founder, has focused his practice exclusively on labor and employment law. In the last ten (10) years of his career, Richard has recovered, either by settlement, or verdict, over $100,000,000 in damages for workers around the United States in cases involving these case types.
overtime claims;
minimum wages;
unpaid commission claims;
high level executive employment agreement disputes;
race discrimination cases;
sex discrimination and sexual harassment cases;
age discrimination cases;
national origin discrimination cases;
sexual orientation discrimination cases;
disability/Americans with Disabilities Act cases ("ADA");
Family Medical Leave Act cases ("FMLA");
pregnancy discrimination cases; and
retaliatory termination cases
Our Firm Philosophy
For starters, we are a firm that believes in educating our clients from the beginning, about what the applicable laws are to their case, what the possible damages of their case could be, and the likelihood of prevailing on the client's claims if we are going to proceed to a jury trial.
The bottom line is that we are a firm that believes in taking cases to trial unless full and proper value is offered to our clients.
Therefore, if we accept your case, we are not looking to take the case and settle it as quickly as possible for the "last best offer" that the employer will give, unless that is the fair value of your case.
The truth is, most labor and employment lawyers are scared to take a case to trial, or worse, simply do not know how. When we take a case, we do it on a contingency basis, which means that if you don't recover, our firm does not recover.
We share the risk in the case with you, so you can be assured that your interests, and our interests, are the same. We do not believe in charging potential clients for consultations or advice as to whether they have a case.
Most employees are not in a position to pay someone, after having lost their job, just to hear whether they may have a case or not. Respectfully, that's not the way we do business.
Our Managing Partner, Richard Celler, spent the last eight (8) years building one of the largest labor and employment divisions in the country overseeing numerous lawyers and over forty (40) employees in the division around the country. At any given time, the division was handling in excess of 1,000 employment law cases at any given time under his leadership. Richard's main reason for leaving the big firm life was this – – he wanted to put the emphasis back on the needs of the client, and less on the needs of the big firm.
Our firm is very selective about the type of client we accept, and the focus is truly on the quality of the clients instead of the quantity of clients (like some other firms). This allows us to devote the necessary time and attention to each client's case.
To that end, Richard gives every client his personal cell phone number so that if any issues arise on any day or time on a client's case, our office is always open to our client. Simply put, we understand that without you, our clients, there is no Richard Celler Legal, P.A.
OUR CLIENT GUARANTEE
Clients Do Not Pay Us to Evaluate or Handle Their Cases- The Employer Does.
In our opinion, firms that charge you, the employee, a fee up front to review your case are missing the point of what we do
How is an employee, whose rights likely have been violated, supposed to come up with hundreds or thousands of dollars just to see if they even have a case? That's nonsense..
We understand you are here in a time of crisis, and are here to help. You pay nothing out-of-pocket for the initial legal consultation.
If your employer has violated your rights
If your employer has violated your rights
How Attorneys' Fees and Costs Apply to Our Clients' Claims
When it comes to getting paid, Celler Legal does it the old-fashioned way: We earn it.
We don't charge hourly attorney fees to our clients. We don't charge retainer or consultation fees. We don't charge up-front fees or ask the client to give us a deposit for costs. And even when we win, our payment comes directly from the employer, or from a verdict in your favor. We realize that if you are coming to us, you have lost your job. We understand you don't have money right now to pay to fight – and that's why we don't ask you to – we sit and fight to get paid right next to you.
Our firm evaluates every potential client's case FOR FREE. Even if you the potential client do not have a viable claim, we still attempt to provide some sort of guidance to help you get back on your feet. If you have been fired or about to be fired, and something doesn't feel right – reach out. We do this, not because we have to, but because we want to. Being nice to people doesn't cost anything. Yes, a lawyer just said that. Shhhh. Don't tell anyone.
So, let's assume we evaluate your case and we can help you pursue your rights, we don't charge you to pursue and litigate those claims either. The majority of discrimination and employment laws require that the employer pay the employee's attorneys' fees and costs. When we accept your case, we do so on what is called a contingency, which means that if you do not recover, you do not owe us anything, and we do not recover anything. When we do recover, the employer is required to pay us for the time and costs we incurred on your behalf. This is why these laws were created.
To help you, the employee protect your rights, no matter how big or small the case may be. In selecting your employment lawyer we want you to be confident you made the right choice. The most important part of our pay structure with clients is this: If we do not think you have a viable case, we are not going to try to convince you that you should move forward. Our interests are aligned with yours. That is, we only get paid, if you get paid.
There is no incentive for us to try to convince you to have our law firm represent you if we feel that you ultimately will not recover. That would be a waste of your time. But, it would also be a waste of our time and our money, which we contribute out of the firm's pocket while your case is pending.
Remember this, if a lawyer is asking you to pay them by the hour to help on your employment case, do they really have an incentive to care about how it works out at the end? They are getting paid by you anyway, aren't they? Click here to read about common mistakes clients make when pursuing employment lawsuits
FREE
Case Evaluation
100% Confidential - No Obligation Case Review