Attorney Richard Celler
Richard Celler is the Managing Partner of Richard Celler Legal, P.A.,  a/k/a the Florida Overtime Lawyer. He created this firm after having served as the Founding Member and Managing Partner of one of the largest employee/plaintiff side employment law divisions in the United States.
Mr. Celler's practice focuses on all areas of the employment context from discrimination, harassment, and retaliation under the Florida Civil Rights Act, Title VII, the Family Medical Leave Act, and other employment related statutes. Additionally, Mr. Celler represents individuals in whistleblower and wage and hour litigation (overtime, minimum wage, commissions, final paychecks).  We encourage you to look at the remainder of our website for information on your rights and benefits in the workplace – www.floridaovertimelawyer.com.
See his full bio here: Attorney Richard Celler
Email: richard@floridaovertimelawyer.com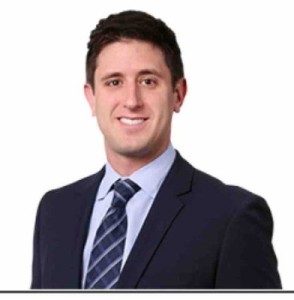 Attorney Noah E. Storch
Attorney Noah E. Storch is a Partner of Richard Celler Legal, P.A., a/k/a the Florida Overtime Lawyer. What separates Mr. Storch from most, are his years of experience representing and counseling employers of all sizes, exclusively in employment related matters.
Most recently, Mr. Storch defended companies at the largest and most distinguished global management-side defense firm in all areas of employment law. Mr. Storch's experience and insight is now being put to use in defense of workers…
See his full bio here: Attorney Noah Storch
Email: noah@floridaovertimelawyer.com

Attorney Robert Pecchio
Since graduating law school and joining Celler Legal, Robert represents and counsels individuals in all types of employment and labor law matters, including, harassment, discrimination and retaliation, wage and hour disputes, whistleblower disputes, and other employment and labor law issues. Mr. Pecchio is admitted to practice in Florida state courts..
See his full bio here:  Attorney Robert Pecchio
Email: robert@floridaovertimelawyer.com
Attorney Alexandra Scala
Alexandra Scala is a litigation attorney at Richard Celler Legal, P.A.  She concentrates her practice on state and federal litigation matters, including Employment and Discrimination, General Civil Litigation and Commercial Litigation. She is admitted to practice before all county and circuit courts in the State of Florida and the United States District Court for the Southern District of Florida…
See her full bio here:  Attorney Alexandra Scala
Email: alexandra@floridaovertimelawyer.com
Attorney German Beard
Mr. Beard was born in Santo Domingo, Dominican Republic. He moved to South Florida with his family when he was 11 years old. After graduating from high school in Fort Lauderdale, and went on to obtain is J.D. and was admitted to practice law in Florida as an attorney. At Celler Legal, German is a passionate defender of employee rights, and assists in a variety of areas in the employment law context.
See his full bio here:  Attorney German Beard
Email: german@floridaovertimelawyer.com