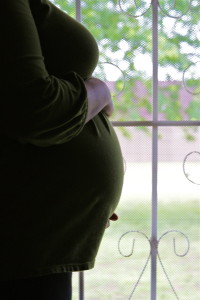 For a woman, one of the most difficult balancing acts is being a mother and an employee.
In years past, women often had to choose between the two because employers were less than sympathetic to requests for extended absences following the birth of a child. Fortunately, times – and attitudes – have changed in recent decades. In addition, we now have state and federal laws that protect employees in the workplace.
Specifically, the Family and Medical Leave Act, or FMLA, gives eligible employees who are working for a covered employer the right to take up to 12 weeks of unpaid leave for certain family and medical emergencies, including the birth of a child. If you are pregnant and want to take three months off after the baby is born, is your employer required to approve your leave?
The answer depends on several factors.
The FMLA was intended to cover just this situation. The birth of a child, in fact, is specifically mentioned in the FMLA as a covered reason for requesting leave. That does not, however, automatically mean your leave will be approved. First, you need to determine if you are eligible and if the FMLA is applicable to your employer.
Because compliance with the FMLA can have financial repercussions for an employer, the law was drafted so that is only covers larger employers who can absorb those costs. Therefore, the FMLA applies to:
·

Public agencies, including State, local and Federal employers, and local education agencies (schools); and,
           ·
Private sector employers who employ 50 or more employees for at least 20 workweeks in the current or preceding calendar year – including joint employers
 and successors of covered employers.
If your employer is covered you must next consider whether you are eligible to take FMLA leave. To be eligible for FMLA you must:
·

Have worked for that employer for at least 12 months; and
          ·
Have worked at least 1,250 hours during the 12 months prior to the start of the FMLA leave; and,
·Work at a location where at least 50 employees are employed at the location or within 75 miles of the location.
If your employer is covered, and you are eligible, you must then follow the appropriate procedures for notifying your employer and providing any requested documentation of your condition to ensure that your leave is approved. In the case of pregnancy leave you must inform your employer at least 30 days ahead of time of your intention to take FMLA leave. You will also need to submit any medical documentation requested by your employer. Assuming you have not already used any of your FMLA leave for the year your request should then be approved.
If you have additional questions or concerns about FMLA leave or employment law in general, contact the experienced Florida employment law attorneys at Celler Legal, P.A. by calling 954-716-8601 to schedule your appointment.