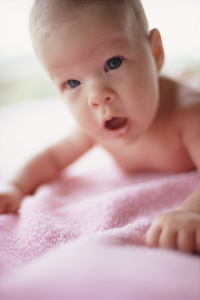 It is every expectant parent's worst nightmare – giving birth to a child who has health problems from the moment of birth or shortly thereafter.
No parent can concentrate on their job when they have sick newborn. Of course, worrying that you will lose your job because you are caring for a sick newborn adds untold worry to an already stressful situation.
Fortunately, you may not have to worry about losing your job as you may be entitled to take leave to care for your sick newborn under the Family and Medical Leave Act. Contact the Florida FMLA attorney at Celler Legal to learn more about your rights for help with unlawful retaliation.
The FMLA is a federal law that requires covered employers to allow eligible employees to take up to 12 weeks of unpaid leave for certain family and medical reasons.
If you are entitled to FMLA leave your job is protected during your leave. In addition, group health insurance coverage must continue under the same terms and conditions as it was prior to your leave.
First, you must determine that your employer is subject to the FMLA. The FMLA applies to:
All public agencies
All public and private elementary and secondary schools
All companies with 50 or more employees
Next, you must qualify for FMLA leave. To be eligible, all of the following must be true:
You must have worked for your employer at least 12 months
You must have worked at least 1,250 hours over the past 12 months
You must work at a location where the company employs 50 or more employees within 75 miles.
If your employer is a covered employer and you meet all of the eligibility requirements you should be entitled to take up to 12 weeks of FMLA leave.
You may take all 12 weeks at one time or you may be eligible for "intermittent" or "reduced hour" leave.
"Intermittent" leave allows you to spread out the 12 weeks on more of an "as needed" basis while "reduced hour" leave lets you reduce the number of hours you work each week and take your leave in hourly increments instead of taking full days.
The rules relating to intermittent and reduced hour FMLA can become complicated, highlighting the need to consult with an experienced Florida employment law attorney if your employer is not being cooperative with your leave time.
If you have additional questions or concerns about FMLA leave, or about employment law in general, contact the experienced Florida employment law attorneys at Celler Legal, P.A..
To learn more, please download our free  Family and Medical Leave Act in Florida here.