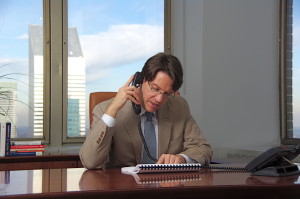 As a worker in the United States you enjoy a number of important benefits and protections that workers in other countries do not have.
One of those is the ability to take job protected leave for medical or family emergencies, if you qualify, pursuant to the Family and Medical Leave Act, or FMLA.
If you foresee the need to take FMLA leave in the near future you may have a number of questions regarding how FMLA works in practice.
For example, how long after providing notice to take FMLA leave must an employer determine if the employee is eligible?
First, it is important to have a basic understanding of what FMLA leave actually is and when it can be used.
FMLA leave is available for eligible employees who work for a covered employer. Up to 12 weeks (26 weeks if you are caring for a covered servicemember) of unpaid, but job-protected, leave may be taken for qualifying family and medical reasons.

LISTEN AS I SHARE HOW TO DETERMINE IF YOU ARE COVERED BY FMLA

In addition, benefits such as group health insurance must continue under the same terms and conditions while you are on FMLA leave.
The FMLA rules requires an employee to give an employer at least 30 days notice when the intention to take FMLA leave is foreseeable.
For example, if you plan to use your FMLA for the birth of a child you need to give your employer at least 30 days notice. When the need to take FMLA leave is not foreseeable an employee must provide notice as soon as practicable.
Once an employee provides an employer with notice of his/her intention to take FMLA the law then requires the employer to determine if the employee is eligible for FMLA within five business days after the request or after realizing an employee's absence may be for FMLA related reasons unless there are extenuating circumstances.
If the employee is not eligible for FMLA leave the employer's notice to the employee must provide a reason why the employee is not eligible.
In addition, the employer's designation notice must also indicate whether any paid leave will be used in lieu of FMLA leave during the leave period requested by the employee.
Finally, an employer is also required to notify the employee of exactly how many days and hours of FMLA the employee has available to use during the requested leave period.
If you have additional questions or concerns about FMLA leave or employment law in general, contact the experienced Florida employment law attorneys at Celler Legal, P.A. by calling 954-716-8601 to schedule your appointment.