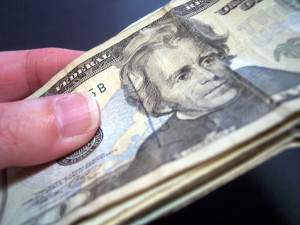 Most employers in the United States are required to pay non-exempt workers overtime pay for all time worked over 40 hours in a workweek. Sometimes, however, an employer does not pay overtime wages to an employee, despite the fact that they are due.
Some employers fail to pay overtime wages as a result of a legitimate belief that an employee is exempt or for some other misunderstanding of the law. Other employers, however, intentionally and knowingly fail to pay overtime wages to workers to whom overtime pay is clearly due. If you are one of those workers you may be entitled to monetary damages.
Of course, your next question then may be "What damages am I entitled to if I pursue a claim for overtime?"
The Fair Labor Standards Act, or FLSA, is where the federal minimum wage laws are found. Under the FLSA, covered employers must pay a non-exempt employee overtime for time worked beyond 40 hours in a given workweek.
The FLSA does include several categories of exempt employer, for whom the overtime laws do not apply. The most common argument given by employers who fail to pay overtime to an employee is that the employer believed the employee was exempt.
That argument typically falls on deaf ears in a courtroom.
When an employer fails to pay overtime, an employee has the right to make a claim for back pay. If the employee is successful, the employee may be entitled to all the back pay owed as well as "liquidated damages." The term "liquidated damages" refers to a set amount of monetary compensation that a court may award. In an overtime claim the amount of liquidated damages is equal to the amount of back pay owed to the employee. For example, if you are owed $5,000 in back pay your liquidated damages amount would also be $5,000, making your entire damages award $10,000. For this reason, damages in an overtime case are often referred to as "double damages" or "double back pay."
Courts routinely award liquidated damages in an overtime claim unless the employer is able to prove it acted in "good faith." Unlike in other areas of the law, the "good faith" standard is not an escape route for employers to avoid paying damages. Courts usually require an employer to prove it conducted some type of investigation or research that led the employer to believe that overtime pay was not required in order for the employer to avoid paying liquidated damages based on the "good faith" defense.
If you have additional questions or concerns about your overtime pay rights under the FMLA, or if you beleive you are owed overtime back pay, contact the experienced Florida employment law attorneys at Celler Legal, P.A.