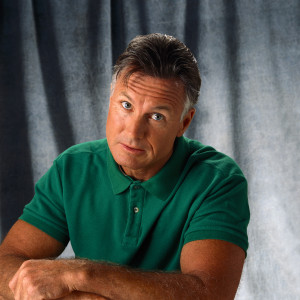 In the United States, both federal and state laws prohibit certain types of discriminatory practices and conduct in the workplace…
Among a list of other characteristics, for example, an employer is prohibited from discriminating on the basis of age under both federal law and the laws of the State of Florida.
If you believe you are the victim of age discrimination one question you may want the answer to is "What damages am I entitled to for an age discrimination case? "
The amount of any potential damages award or verdict will depend on several factors, starting with whether you pursue the case in federal or state court.
At the federal level the Age Discrimination in Employment Act, or ADEA, is where the prohibition against age discrimination in employment is found.
The ADEA only prohibits discrimination against employees or applicants who are age 40 or older and only applies to employers who have 20 or more employees on the payroll for each working day in each of the 20 or more calendar weeks in the current or preceding calendar year.

LISTEN AS I BRIEFLY DISCUSS WORKPLACE DISCRIMINATION CLAIMS
Furthermore, damages for age discrimination under the ADEA are limited to liquidated damages, meaning that a victim cannot collect compensation for "pain and suffering" if the lawsuit is filed based on a violation of the ADEA nor can a damages award include punitive damages.
An age discrimination victim, however, may also choose to pursue a case based on a violation of the Florida Civil Rights Act, or FCRA.
Like the ADEA the FCRA prohibits an employer from discriminating against an employee or applicant on the basis of age; however, unlike the ADEA the FCRA does not limit the age of the victim.
The FCRA covers employers with 15 or more employees, effectively increasing the number of employers covered from those covered under the ADEA.
Most importantly, non-economic damages as well as punitive damages are available in a lawsuit based on the FCRA.
Punitive damages are typically only awarded when an act of discrimination was particularly malicious or egregious; however, the point is that punitive damages are available in a lawsuit based on state law whereas they are not available when the lawsuit is based on federal law.
Because of the unique nature of any employment discrimination case it is impossible to know what your specific case might be worth without consulting with an experienced Florida employment law attorney.
Only an attorney can evaluate all the relevant factors and circumstances and provide you with advice and guidance regarding the possibility of a successful lawsuit in state and/or federal court.
If you believe you have been discriminated against in the workplace based on your age, contact the experienced Florida employment law attorneys at Celler Legal, P.A. by calling 954-716-8601 to schedule your appointment.
To learn more, please download our free Title VII of the Civil Rights Act of 1964 in California here.