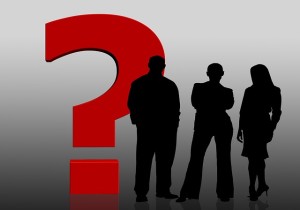 In the United States, both federal and state laws make it illegal to discriminate in the workplace; however, for that discrimination to be legally actionable it must be a covered form of discrimination.
Most people are familiar with some of the most common forms of prohibited discrimination such as discriminating on the basis of race or disability.
Age is another protected class when it comes to workplace discrimination.
If you believe you have suffered age related discrimination you may be asking "Does federal age discrimination law protect me if I'm under 40? "
Only an experienced Florida discrimination attorney can evaluate the specific facts and circumstances of your situation and provide you with individualized advice; however, understanding the basics of age discrimination laws in the U.S. may also be helpful.
In the United States, several federal acts and statutes protect workers from being discriminated against in the workplace for certain reasons.

HEAR ME DISCUSS AGE DISCRIMINATION AT WORK IN MY OWN WORDS
In order to pursue a lawsuit, or other specific relief, against an employer you must first determine that you were discriminated against in the workplace and second that the discrimination you faced is covered by one, or more, of these acts or statutes.
Age discrimination was made illegal by the Age Discrimination in Employment Act of 1967, or the ADEA.
As the average life expectancy of Americans continued to increase, more and more older workers were finding themselves at a disadvantage in the workplace.
Both retaining and finding employment for older workers was becoming more and more difficult. To protect older workers, the ADEA was passed.
The ADEA, however, only covers workers over the age of 40 from age related discrimination in the workplace. Therefore, if you are under the age of 40, the ADEA will not be of help if you feel you have been discriminated against in the workplace based on your age.
Florida law mirrors the federal ADEA in many respects but with one important exception – the Florida anti-discrimination statute does not include an upper or lower age limit.
Specifically, Chapter 760 of the Florida Statutes reads as follows:
"It is against the law to discriminate in employment on the basis of race, color, religion, sex, national origin, age, handicap or marital status."
Age related discrimination may take many forms, including, but not limited to:
Not being considered for a position based on age
Being fired because a younger worker will work for less
Being passed by for a promotion based on your age
Having your pay or salary rate decreased as a way to encourage you to retire
Cutting or decreasing benefits for you but not for other, younger, workers
If you believe that you have been discriminated against on the basis of your age in the State of Florida you may be entitled to pursue legal action against your employer in state or federal court. Consult with an experienced Florida employment law attorney as soon as possible to discuss your options.
To learn more, please download our free Common Forms of Employment Discrimination in Florida here.