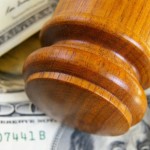 The purpose of minimum wage laws across the country is to provide a base pay rate that must be paid to certain types of covered employees. Presently, the federal minimum wage is set at $7.25 per hour. However, the minimum wage in some states is higher. If an employee is covered by both state and federal laws pertaining to minimum wage, he or she is entitled to receive the higher of the two. It is important for all employees to understand which wage rate applies to them and how to seek minimum wage law enforcement  in order to ensure they are being treated fairly in the workplace.
History and Application of Federal Minimum Wage Laws
The origins of a federal minimum wage date back to 1938's Fair Labor Standards Act (FLSA). The minimum wage was intended to establish a base standard of living for laborers and to safeguard the well-being and health of workers. Many believe that it was largely meant to help the nation's labor force secure a fair wage when they might otherwise lack the necessary bargaining power to do so themselves.
The minimum wage requirements of the FLSA are applicable to individuals designated as "employees." In order to establish whether or not an individual is an employee for purposes of the law, courts will examine the economic reality of the actual employment relationship at issue. The key is to assess if the individual is truly "economically dependent" on the business for which he or she is working. Courts will also explore the degree of control an employer has over the work being performed in order to determine whether an individual rightly has "employee" status.
Enforcement of Minimum Wage Provisions
A number of mechanisms exist through which the Secretary of Labor can facilitate federal minimum wage law enforcement. The Wage and Hour Division within the Department of Labor serves to detect and investigate alleged violations of the law, and it can compel witness participation in hearings. The Wage-Hour Administrator can also compel the production of employer records and ultimately file suit to halt violations and, in some cases, recover certain unpaid benefits for aggrieved employees.
If you suspect your minimum wage rights have been violated, you should know that available damage awards can often be substantial. The FLSA gives a private right of action to any employee wishing to recover unpaid wages pursuant to the law. Employees are permitted to sue on their own behalf and also on behalf of other employees held to be "similarly situated." Criminal penalties and monetary fines under the FLSA can reach into the multiple thousands for statutory violations found to be willful. Individuals can also be found personally liable under the FLSA for civil damages under some circumstances. Civil recovery can include every dollar of unpaid wages, liquidated damages in the amount of unpaid wages, full reinstatement as well as attorney fees.
Experienced Wage Law Assistance You Can Trust
Employees in the Davie and Fort Lauderdale areas who believe they have not been accurately compensated according to federal and state minimum wage laws owe it to themselves to secure seasoned legal counsel who can investigate the facts and pursue available remedies. If you are interested in exploring your options under the law and seeking aggressive assistance with minimum wage law enforcement, contact our office at 866-344-9243.