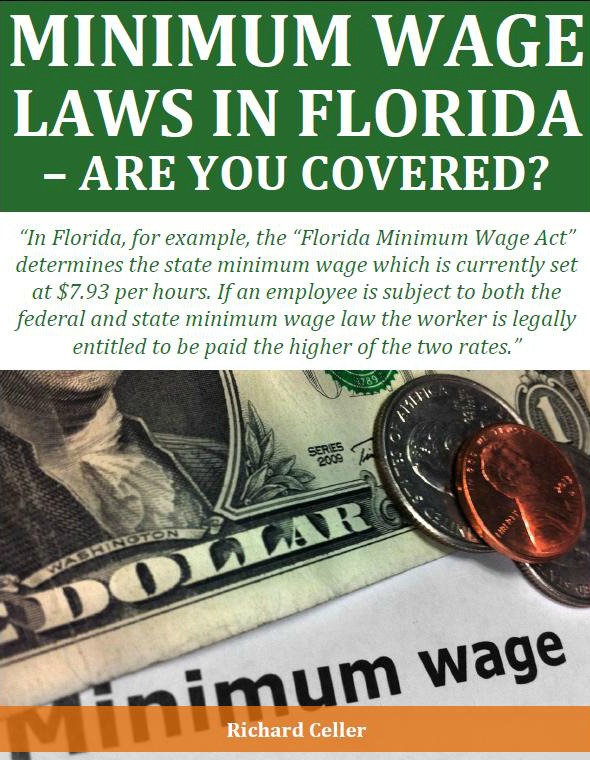 The minimum wage an employer is required to pay is even regulated by federal and/or state law for most employees. If your employer is paying you less than what the law requires, you may be entitled to pursue a wage claim against your employer.
[2018 Update]  Effective Jan 1, 2019 – Florida labor laws were updated to a minimum wage of $8.46, a maximum tip credit of $3.02 and a minimum compensation for tipped employees of $5.44
Topics covered in this report include:
What Is the Current Minimum Wage?
Who Is Covered by the Fair Labor Standards Act?
 If I Am Not a Covered Employee Am I Still Subject to the Minimum Wage Laws?
 Can An Employer Ever Legally Pay Less Than Minimum Wage
Executive, Administrative, Professional and Outside Sales Employees
Click here to read the whole article or download the PDF.
Social Share