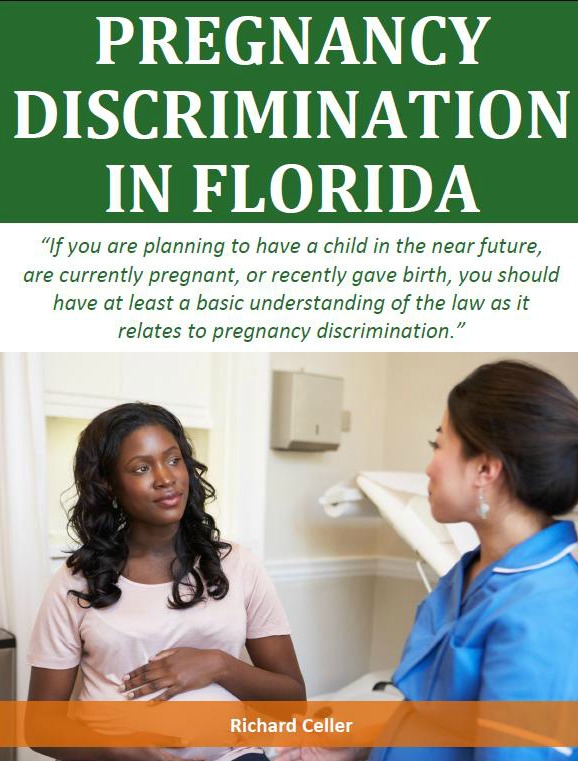 Pregnancy discrimination, in one form or another, was once fairly commonplace in the United States. Society as a whole once believed that a woman in such a "delicate" state could not possibly work until well after she had given birth.
Fortunately, the myths and misconceptions about pregnancy no longer exist, at least not on a societal level; however, some employers still refuse to treat a pregnant woman the same as they treat other employees.
Pregnancy discrimination is legally defined as treating a female applicant or employee unfavorably because she is pregnant, has recently given birth, or because she has a medical condition related to pregnancy or childbirth.
Topics covered in this report include:
What Is Pregnancy Discrimination?
Federal Law
State of Florida Law
Maternity Leave Authorization
How Long Can a Pregnant Woman Work?
Temporary or Short-Term Disability
Americans with Disabilities Act (ADA)
Pregnancy Harassment
The Family and Medical Leave Act
The Role of the Equal Employment Opportunity Commission (EEOC)
Damages for Violations of Pregnancy Discrimination Laws