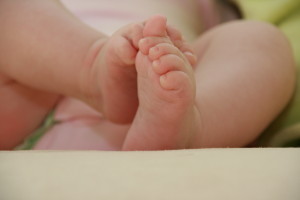 Same-sex marriage has been at the forefront of the American political and cultural spectrum now for several decades –ever since the first state ban on same-sex marriage was passed in the early 1970s. The subject matter was finally put to rest recently by the Supreme Court of the United States, or SCOTUS, in a case that declared the right to marry to be a "fundamental right," meaning the individual states could not legislate the issue. One issue that is related to the issue of same-sex marriage is gay and lesbian adoption. Can lesbian and gay married couples adopt children in Florida?
Until very recently, the State of Florida specifically banned gay and lesbian individuals from adopting a child. In addition, Florida banned same-sex marriage and refused to recognize same-sex marriages performed in other states where it is legal. As a result, a same-sex couple married in another state who wished to both have legal parental rights to a child had to do what was referred to as a "second parent adoption." Fortunately, all of that changed over the past several years.
First, in 2010 the Florida Court of Appeals ruled that the state's law banning gay and lesbian adoption was unconstitutional. That opened the door for gay and lesbian adoptions in the State of Florida. Same-sex marriage, however, remained out of reach for Florida residents until just this year (2015). In June of this year, SCOTUS handed down a landmark decision in Obergefell v. Hodges that declared the right to marry to be a "fundamental right." The practical result of the SCOTUS decision was that individual states could no longer ban same-sex marriage.
The combined implications of the recent decisions regarding gay adoption and same-sex marriage is that a gay or lesbian has the same rights with regard to adoption and anyone else does and that same-sex couples may now legally marry in the State of Florida. If you are legally married when your spouse gives birth you will automatically have parental rights. If you are part of a same-sex couple and you decide to adopt a child you will now follow the same procedures as any other married couple. If you are a single person, your sexual preference is not relevant to the adoption process.
If you have additional questions or concerns about same-sex marriage, gay and lesbian adoption, or GLBT legal issues, contact the experienced Florida attorneys at Celler Legal, P.A. by calling 954-716-8601 to schedule your appointment
Social Share