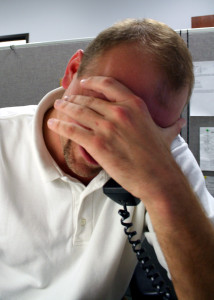 Members of the LGBT community and their supporters spent several decades fighting for the legalization of same-sex marriage across the United States.
The battle was finally won recently when the Supreme Court of the United States, or SCOTUS, found marriage to be a "fundamental right" in a historic case before the court.
Same-sex couples are now free to legally marry anywhere in the U.S. Though the law now provides same-sex couples with the right to marry, the law cannot legislate how people think about the idea of same-sex marriage.
Consequently, same-sex couples continue to face discrimination in many areas of society, including the workplace.
If you believe you have faced discrimination in the workplace because of your status as part of a same-sex couple you need to know that the law protects you from being discriminated against for marrying someone of the same sex.
Title VII of the Civil Rights Act of 1964 prohibits employment discrimination based on race, color, religion, national origin, or sex.
The Civil Rights Act is one of the most powerful pieces of legislation to ever be enacted by the federal government because of the sweeping protections it affords workers in the workplace.
Although the prohibition against discrimination based on "sex" was originally aimed at discrimination felt by female workers in a male dominated world of business, it has since been interpreted to extend to protecting LGBT workers.
In fact, theStrategic Enforcement Plan (SEP) enacted by the Equal Opportunity Employment Commission, or EEOC, which is the agency charged with enforcing the federal anti-discrimination laws, lists "coverage of lesbian, gay, bisexual and transgender individuals under Title VII's sex discrimination provisions, as they may apply" as an enforcement priority for FY2013-2016.
It has been made clear by both the high court and the EEOC that Title VII prohibits discrimination in the workplace based on your affiliation with the LGBT community as a member or a supporter as well as based on your status as a partner or spouse in a same-sex relationship or marriage.
This means that an employer, or prospective employer, cannot discriminate in any aspect of employment, including hiring, firing, pay, job assignments, promotions, layoff, training, fringe benefits, and any other term or condition of employment.
Unfortunately, the federal prohibition against employment discrimination based on sexual preference does not mean that same-sex couples no longer face discrimination in the workplace.
What it does mean, however, is that if you are part of a same-sex couple and you believe you have faced employment discrimination you may have the basis for a lawsuit against the employer that could result in compensation for the damages caused by the discrimination.
If you have additional questions or concerns about LGBT discrimination in the workplace, contact the experienced Florida employment law attorneys at Celler Legal, P.A.