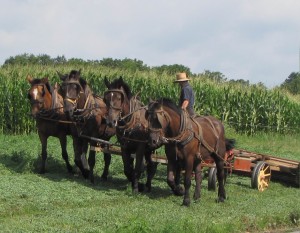 The Fair Labor Standards Act, or FLSA, is a federal law that requires covered employers to pay non-exempt employees minimum wage and overtime wages if the employee works more than 40 hours in a given workweek.
At a minimum, overtime must be paid at the rate of one and one half the worker's regular hourly rate of pay.
Clearly, it costs an employer more to pay overtime wages that is does to pay regular hourly wages to an employee.
Not surprisingly, employers try to classify employees under one of the 5 commonly used overtime exemptions in an effort to avoid paying overtime our attorneys see regularly.
While there are a number of perfectly legitimate exemption used by employers to classify employees, it is also common to misclassify an employee in an effort to save money.
If your employer has failed to pay you overtime wages based on the assertion that you are an exempt employee, but you question that assertion, it is in your best interest to consult with an experienced Florida overtime law attorney as soon as possible.
Whether you are an employer or an employee is may help to have a better understanding of the 5 most commonly used overtime exemptions.
Commissioned Sales Employees –

if more than half of the employee's earnings come from commissions and the employee averages at least one and one-half times the minimum wage for each hour worked.

Computer Professionals –

certain computer professionals paid at least $27.63 per hour.

Executive, Administrative, Professional, and Outside Sales Employees –

certain employees who meet the DOL definitions and who are paid on a salaried basis.

Driver's, Driver's Helper, Loaders, and Mechanics –

if employed by a motor carrier, and if the employee's duties affect the safety of operation of the vehicles in transportation of passengers or property in interstate or foreign commerce.

Farmworkers –

certain workers working on small farms are exempt both from minimum wage and overtime requirements.
Each of these categories has a lengthy set of rules and "tests" that must be met before a worker can be considered exempt under any of these categories. Employers who fail to investigate and research an exemption category before declaring an employee exempt face very stiff penalties as well as liquidated damages in a back pay lawsuit if they miscategorized an employee and failed to pay overtime wages when they were due.
The law does provide you with a mechanism to challenge your employer's classification, and possibly receive back pay if that classification was incorrect; however, the law also limits the amount of time within which you have to pursue back pay.
If you have additional questions or concerns regarding overtime exemptions, contact the experienced Florida employment law attorneys at Celler Legal, P.A. by calling 954-716-8601 to schedule your appointment.