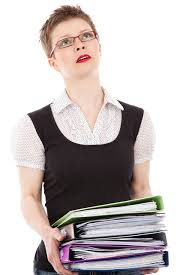 The battle for equality in the workplace between men and women has been going on for decades in the United States.
Despite efforts to create pay equality, statistics tell us that men still earn more than women, on average, for the same job.
You may be asking the obvious question " I am paid less than male employees – can I do anything? " if you are a female in the workplace and you are paid less than your male counterparts.
The short answer is "maybe".
Because there are so many individualized factors that go into determining whether or not you have the basis for a wage discrimination claim you should consult with an workplace discrimination law attorneys for specific guidance; however, a better understanding of the wage discrimination laws in the U.S. is a good place to start if you believe you are being paid less because you are female.
The Equal Pay Act of 1963 states, in pertinent part:
"No employer having employees subject to any provisions of this section shall discriminate, within any establishment in which such employees are employed, between employees on the basis of sex by paying wages to employees in such establishment at a rate less than the rate at which he pays wages to employees of the opposite sex in such establishment for equal work on jobs the performance of which requires equal skill, effort, and responsibility, and which are performed under similar working conditions…"
The law allows for inequality in pay of the reason for the inequality is based on a legitimate seniority or merit system or on any other system that measures performance and is not based on sex.
In essence, the law protects you from being paid less if the reason for the lesser pay is based entirely, or even partially, on the fact that you are female.
Unlike other types of employment discrimination claims, wage discrimination claims are not required to go through the Equal Employment Opportunity Commission, or EEOC, before a lawsuit can be filed.
If you believe that you have the basis for a wage discrimination claim based on the fact that you are paid less than your male counterparts at work, consult with an experienced Florida employment law attorney right away. Although the law does protect you from discriminatory practices in the workplace, the law also limits the time within which you must pursue a claim for compensation.