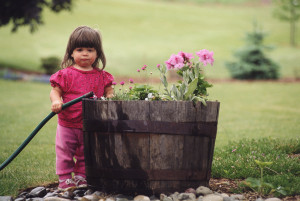 Welcoming a new child to the family is a joyous occasion for the parents, siblings, and extended family members.
It is also a stressful time for the new parents. Whether this is your first child or your tenth, a period of time is ideally needed for both parent and child to adjust to the new situation.
If you have recently given birth to a child or adopted a child and you are also employed outside the home you may be concerned about losing your job if you take time off for that "adjustment period".
The good news is that you may be entitled to leave under the federal Family and Medical Leave Act, or FMLA. You may, however, have a number of questions for a Florida FMLA attorney regarding your rights under the law. One question may be "Are there restrictions on when an employee can take leave for the birth or adoption of a child?"
Yes, there are restrictions that you should be aware of before you make plans that include FMLA leave.
If you are entitled to FMLA leave you may take up to 12 weeks of unpaid leave following the birth or adoption of a child. While on FMLA your job must be protected and any group healthcare benefits must also continue under the same conditions as before you took your leave.
Eligibility for FMLA, however, does depend on a number of factors and/or conditions, including, but not limited to:
You must have worked for your employer for at least 12 months prior to taking FMLA leave.
You must have worked at least 1,250 hours during that year.
Your employer must employ at least 50 employees within 75 miles of your worksite.
If you wish to use "reduced hour" or "intermittent" leave your employer must agree if the reason for the leave is the birth or adoption of a child.
If your situation complies with those restriction you are likely entitled to take FMLA leave for the birth or adoption of a child.
To ensure that you do not run into problems with your leave, be sure to discuss your intention to take FMLA leave with your employer as early as possible.
If you are planning to adopt a child, or are expecting the birth of a child, and you  have questions or concerns about your right to take leave under the FMLA you should consult with an experienced Florida employment law attorney.
Likewise, if you feel that your employer has violated your rights under the FMLA, contact the experienced Florida employment law attorneys at Celler Legal, P.A. to discuss your legal options today.