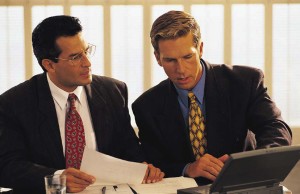 As an employee you undoubtedly hope that your employer is honest, fair, and in compliance with all state and federal laws. Unfortunately, not all employers fit that description. Though most employers obey the law and provide a safe workplace for employees, there are employers that intentionally skirt the law or outright break the law. Understandably, this puts an employee in a difficult position. Reporting the employer to the proper authorities could put your job, and therefore your family's financial future, at risk. Doing nothing, however, isn't just morally wrong, it could be dangerous and illegal as well. Fortunately, there are a number of " whistleblower " laws that protect employees who decide to step up and speak out. To be certain that your situation is covered you should always speak to an experienced Florida employment law attorney first; however, a basic understanding of what type of fraud or misconduct is covered by the whistleblower laws is a good place to start.
Put simply, a "whistleblower" is an employee who exposes illegal conduct on the part of an employer. Historically, employees who exposed an employer were subject to termination or worse. Too protect employees from retribution or retaliation by an employer, the United States federal government began to pass "whistleblower" legislation. Today, there are numerous federal acts that protect whistleblowers who report certain types of fraud or misconduct. The type of fraud or misconduct covered depends on the act or statute; however, the following types are clearly covered:
Conduct that causes a financial loss to the government. The False Claims Act dates back to 1863 and protects whistleblowers who report any conduct by an employer that causes the government to suffer a loss. "Relators", as they are called under the Act are not only protected from retaliation but are also entitled to compensation in an amount equal to 15-30 percent of what the government recovers.
Conduct that causes harm to investors from securities or commodities fraud. Conduct similar to that covered under the False Claims Act is also covered under the Dodd-Frank Act with one important difference. The Dodd-Frank Act covers conduct that harms private investors instead of the government. Securities fraud and insider trading, for example, would fall under the purview of the Dodd-Frank Act.
Conduct that causes harm to specific employees or the public at large. A variety of legislation covers harm to employees or the public, including the Sarbanes-Oxley and the IRS Whistleblower Law. These laws cover situations where an employer is committing tax fraud, or is harming shareholders, for instance. In addition, a number of industry specific laws protect employees who blow the whistle on employers doing things such as polluting the environment (The Clean Air Act etc.), producing unsafe food (Food Safety Modernization Act of 2010) and knowingly manufacturing unsafe consumer products (Consumer Products Safety Act of 2008).
If you are an employee and you are concerned about conduct occurring at your workplace, consult with an experienced Florida employment law attorney as soon as possible.