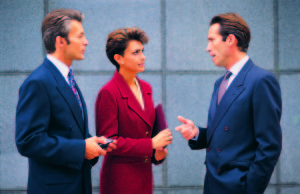 If you are currently working and are pregnant you are likely trying to figure out how to balance the two.
One question that many pregnant employees have is "How much leave am I entitled to for being pregnant?"
Leave time related to a pregnancy can become a complicated issue that is best discussed with an experienced Florida FMLA law attorney if you feel your employer is not prepared to provide you with the time allowable under the law. A better understanding of the Family and Medical Leave Act, or FMLA, however, is a good place to start.
The FMLA is a federal law that covers most employers and most employees. To be entitled to leave for a pregnancy under the FMLA though you must first determine that your employer is subject to the law and that you are a covered employee.
According to the United States Department of Labor, "Employees are eligible for leave if they have worked for their employer at least 12 months, at least 1,250 hours over the past 12 months, and work at a location where the company employs 50 or more employees within 75 miles. Whether an employee has worked the minimum 1,250 hours of service is determined according to FLSA principles for determining compensable hours or work."
If both you and your employer meet those qualifications, you are entitled to 12 weeks of unpaid leave for the birth of a child and/or to care for a child within one year after the birth of the child. The 12 weeks of FMLA leave may be used in addition to any amount of paid or unpaid leave your employer provides you as part of a benefit package you are entitled to as part of your job. Although FMLA leave is unpaid leave, the major benefit to the regulation is that your employer cannot fire you if you choose to use your FMLA leave. You are afforded protection from retaliation under the FMLA.
If you are using your FMLA leave for the birth of a child you cannot elect to take the leave as intermittent or reduced schedule leave, as can be done for other FMLA reasons, unless your employer agrees. If, however, you encounter problems with the pregnancy or the child has medical issues after birth the way in which your FMLA leave is treated will be different than if it is used solely for the normal birth of a child. In that case, consulting with an experienced Florida employment law attorney becomes even more important to ensure that you receive all the leave to which you are legally entitled.
If you have additional questions or concerns about FMLA leave or employment law in general, contact the experienced Florida employment law attorneys at Celler Legal, P.A. for help and clarity.