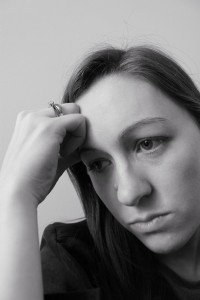 As a worker in the United States you may be eligible to take unpaid leave for certain family related or medical reasons if your employer is a covered employer and you are otherwise eligible under the Family and Medical Leave Act, or FMLA.
The FMLA is a federal law that is intended to protect your job if you need to take time off to care for a sick family member or because of your own medical condition.
Although the vast majority of employers make taking FMLA leave easy and simple for employees, there are some who do not.
Some employers make it very difficult for an employee to request and/or use FMLA leave.
If the employer's conduct is egregious enough it may qualify as retaliation under the FMLA.
The goal of the FMLA is to allow workers to take leave without losing their job and/or their benefits.
Prior to the enactment of the FMLA, a worker who was suddenly faced with the need to take an extended period of leave for an emergency, such as to take care of a seriously ill family member or even to care for a new baby, frequently risked losing his/her job. Benefits, such as health insurance coverage, were also at risk.
The FMLA was passed in order to protected eligible employees from having to choose between their own health, or that of a family member, and their job.
Knowing that a small percentage of employers will resent having to give an employee FMLA leave time, the law also protects employees from retaliatory actions on the part of an employer.

HEAR HOW WE CAN HELP WITH YOUR FMLA RETALIATION CLAIM

Specifically, the FMLA prohibits an employer from a wide range of retaliatory conduct, including, but not limited to, the following:
Interfering with, restraining, or denying FMLA leave.

Discriminating or retaliating against an employee for using FMLA leave.

Discharging, or otherwise penalizing, an employee for opposing or complaining about any unlawful practice under the FMLA.
Like many employment laws, the prohibitions and protections under the FMLA are fairly broad and place the burden on an employer to prove that it acted in good faith if the employer wishes to avoid liability.
If you believe you have been the victim of retaliation by your employer because you exercised, or attempted to exercise, your rights under the regulation you should consult with an attorney for FMLA in Florida right away.
As a victim of retaliation under the FMLA you could be entitled to compensation that may include back pay as well as liquidated damages.
If you have additional questions or concerns about FMLA leave, including prohibited retaliatory conduct, contact the experienced Florida employment law attorneys at Celler Legal, P.A. to review your case.